Justin Bieber Crashes High School Prom
---
( 4UMF NEWS ) Justin Bieber Crashes High School Prom:
He's gone from egg-tosser to prom crasher.
Justin Bieber showed up unannounced at a Southern California high school prom Saturday, sending scores of teen girls into a screaming frenzy.
Vine videos posted by promgoers at Chatsworth Charter High School in Los Angeles showed the 21-year-old pop star wearing a black-brimmed hat and a big smile as he waded through throngs of shrieking girls.
According to HollywoodLife.com, Beiber was headed to a recording studio near the school when he decided to make a cameo on the dance floor.
The "Baby" singer thanked the school for having him in a tweet on Sunday.
"@CCHSRoyals always wanted to go to prom. Thanks for having me. #promcrasher :)," he wrote.
Most Commented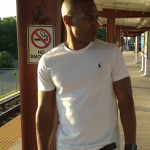 Sponsors