Justin Bieber Getting Comedy Central Roast
---
( 4UMF NEWS ) Justin Bieber Getting Comedy Central Roast:
Last night, it was announced that the 20 year old, pop sensation heartthrob will have his own Comedy Central roast special. After 2014, which was pretty much the year of Bieber, it's a nice surprise to see Bieber being in on the joke and letting himself be made fun of on television by a bunch of professional comedians. Although the list of comedians partaking in such a momentous occasion has not been released, it is probably safe to say that this roast will be incredible.
This roast of Bieber will be following the roast of James Franco in 2013 and these comedians better step their game up for this A lister, no, AA lister. With his amazing track record of being arrested, egging his neighbor's house, peeing on a restaurant floor, partying it up recklessly in Miami, having assault charges, drag racing charges, photoshopped Calvin Klein underwear pictures, and much, much more, best wishes will go out to the comedians in this panel for trying to select which moment they make fun of. The roast is expected to air on March 7th, 2015 so be sure to check it out.
Related articles
Associated Press, Calvin Klein, Comedy Central, Comedy Central Roast, James Franco, Justin Bieber, Justin Bieber Getting Comely Central Roast, Kate McKinnon, Los Angeles, Saturday Night Live, Twitter
Most Commented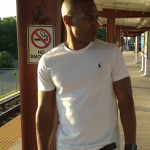 Sponsors