Justin Bieber Parties With Jay Z
---
( 4UMF NEWS ) Justin Bieber Parties With Jay Z:
Watch out Lil Twist. Justin Bieber has got some new friends, and they don't need to borrow the keys to his car. They've all got nice rides of their own.
The Biebs shared a photo of himself hanging out with Jay-Z and Kevin Hart on Saturday (Aug. 17). "Chilling with the boys @kevinhart4real and J," Bieber captioned the photo.
Bieber has been in the studio working on new music. Earlier in the week, he posted a snapshot of himself and Future in the lab, and before that a photo with "Uncle Will" aka the Fresh Prince of Bel-Air. Safe to say he's looking for a more hip-hop approach on his Believe follow-up?
Related articles
Most Commented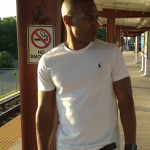 Sponsors