Justin Bieber Saves Man From Bear
---
( 4UMF NEWS ) Justin Bieber Saves Man From Bear:
Even bears can't stand Justin Bieber's music.
A fisherman in Russia was being attacked by a brown bear and escaped death when his Justin Bieber ringtone went off and sent the beast fleeing into the forest.
Igor Vorozhbitsyn was heading to a local fishing spot in northern Russia's Yakutia Republic when the Bieber-hating bear suddenly appeared and pounced on him, Central European News reports.
The 42-year-old was saved when Bieber's popular hit song "Baby" started playing on his phone.
"I couldn't believe my luck when the phone went off and he fled," Vorozhbitsyn said.
"I know that sort of ringtone isn't to everyone's taste, but my granddaughter loaded it onto my phone for a joke."
Wildlife experts said it was the music's volume that scared the bear away — not the quality of the music.
"Sometimes a sharp shock can stop an angry bear in its tracks and that ringtone would be a very unexpected sound for a bear," an expert told Central European News.
Vorozhbitsyn suffered several cuts and large bruises around his face and chest and is currently recovering from his vicious attack.
Related articles
Most Commented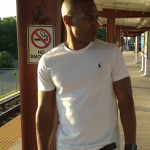 Sponsors