Justin Bieber Strips To His Boxers
---
( 4UMF NEWS ) Justin Bieber Strips To His Boxers:Check out the pics as the young pop artist Justin Bieber decides to give the camera people some skin flicks.  
As Justin Bieber strips down to his boxers and makes sure they see him to take a few shoots and the fans aka little teen girls get a chance to go wild. Check the flicks as the young man seems to be gearing up for a few more tours and movies and staying in shape while doing it.
Related articles
We give the news and nothing but the news! So help us God!!!
Most Commented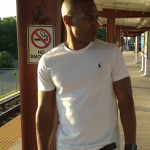 Sponsors