Justin Timberlake Teams Up With Master Card
---
( 4UMF NEWS ) Justin Timberlake Teams Up With Master Card:
Justin Timberlake has just announced that he is teaming up with MasterCard for a two year partnership focused on brand collaboration and making unforgettable experiences!
"I'm thrilled to be part of a collaboration that offers me the opportunity to connect and engage with fans and bring them closer to the music," the 32-year-old entertainer said in a statement. "MasterCard is a respected global brand and I look forward to working with them to bring something truly unique to their cardholders."
Justin will be kicking off the partnership this Sunday evening (May 5) with a special concert at New York City's Roseland Ballroom exclusively for MasterCard cardholders. Fans can sign up now at Priceless.com to find out how to get tickets for the special show.
This isn't the first partnership for Justin, who has used his strategic deals with Bud Light Platinum and Target, in addition to his role as creative director of Myspace, to help move his album The 20/20 Experience to sales of nearly 2 million copies.
Related articles
We give the news and nothing but the news! So help us God!!!
Most Commented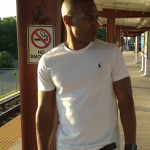 Sponsors