Justin Timberlake To Open Grammys With New Song
---
( 4UMF NEWS ) Justin Timberlake To Open Grammys With New Song:
Justin Timberlake is staking 2013 as his year. In addition to opening the Grammys tomorrow with his new single 'Suit & Tie,' word on the street is Timberlake will also debut a new song.
Can't wait to hear some more new Timberlake music although that 'Suit & Tie' was just okay...
Related articles
Most Commented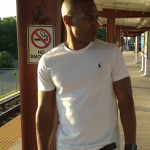 Sponsors