Kangaroo Tears Through Parking Lot
---
( 4UMF NEWS ) Kangaroo Tears Through Parking Lot:
An Australian airport was pretty hopping Monday when an adventurous kangaroo ran loose around the facility's parking lot. The runaway roo leaped around cars, stunning tourists and police at Melbourne Airport, until wildlife authorities arrived.
An official tranquilized the 3-year-old eastern gray kangaroo, which showed signs of distress as it jumped around the lot, and put it a wildlife rescue van, according to Australia's Courier Mail.
The marsupial will reportedly be inspected by a vet and then returned to the wild.
Anna Gillett, an airport spokesman, said appearances by one of Australia's most iconic animals are pretty rare.
"There are a number of kangaroos around the airport and some living on the land," Gillett told the Courier Mail. "It is very unusual for them to get into the carpark though."
A different rogue roo, however, took a spin around the Melbourne Airport parking lot just last year.
Most Commented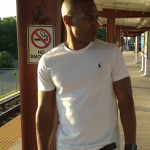 Sponsors