Kanye And Kim Hot 97 Interview
---
( 4UMF NEWS ) Kanye And Kim Hot 97 Interview:
After announcing that he's left Nike and signed a new sneaker deal with adidas, Kanye West was joined by fiancee Kim Kardashian in the latter part of his interview Hot 97′s Angie Martinez. The couple discuss how welcoming baby North into the world has changed their lives and why they agreed to have their proposal filmed for the reality show, Keeping Up with the Kardashians, plus that whole Katie Couric incident. Then, Kanye had a few words for those who undermine his girl:
All barbershops, fashion designers, architects, corner stores, Wall Street… all over the world… y'all acting like this ain't the most beautiful woman of all time… I'm talking about, arguably, of human existence, the top 10 of human existence.
Angie: What kind of dad is he?
Kim: His face lights up when he is with our daughter, and he is the most amazing dad ever. It's really cute to see them together.
Angie: Has it changed you?
Kanye: Well, yes. I realize that in order to protect my daughter, with the amount of influence that we have, the amount of paparazzi that we have, that I gotta turn up. I gotta get my money up to another level. Cuz it ain't on Jay Z level, it ain't on Diddy level… yet.
Kanye: My girl had set me up this meeting with Deepak Chopra, 'cause at a certain point I was getting stressed about a bunch of things before I closed my deal with adidas, and the next day I was sitting with my girl in the bed and I said, baby, you know what calms me down the most? Success. You can't meditate me out of my ideas!
Related articles
Most Commented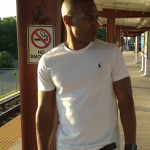 Sponsors