Kanye West And Dame Dash Sued
---
( 4UMF NEWS ) Kanye West And Dame Dash Sued:
Maybe this is a bad omen for future business between Kanye West and Dame Dash? News that the recently patched-up business partners had bought out online clothing retailer Karmaloop might be overshadowed by a lawsuit over another of their collaborative projects.
According to TMZ, a New York-based Latin music duo has taken issue with the title of Ye and Dash's new episodic movie Loisaidas, a name the group has identified themselves with since before the movie release. One of the group-members, Michael Medina, apparently wants to take the possible infringement case to court, driven in part out of a fear of being associated with the explicit violence featured in the movie.
So far that's as far as the group has gone but it will be interesting to see if the complaint plays out in court or gets settled privately.
Most Commented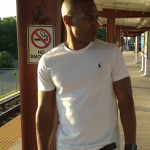 Sponsors