Kanye West Covers Billboard's Power 100
---
( 4UMF NEWS ) Kanye West Covers Billboard's Power 100:
'No one man should have all that power...'
There's no denying the power Kanye West holds in the music and entertainment industry. The Chicago superproducer/rapper graces the cover of Billboard magazine's Power 100 issue. He's joined by singer Lana Del Ray and Billboard's Power 100 issue, Kanye West is joined by singer Lana Del Ray and Chairman/CEO of UMG Lucian Grainge, who grabs the number one spot on the magazines's list of power players.
"Lucian has such an extensive knowledge of music history, yet his eye is always on the future. As artists, we're lucky he's at the helm," says Del Rey.
In addition to having a chokehold on the rap game, Yeezy has made his mark in the fashion world and will be dropping the highly anticipated YEEZi 3 sneaker during New York Fashion Week February 12th. He also launched the website yeezysupply counts down to the launch of Kanye's first collection with Adidas.
Kim Kardashian's husband has a busy week ahead of him. He's slated to perform alongside Rihanna and Paul McCartney at the Grammys on Sunday then headline the first ever Roc-City Classic in New York on February 12th.
Most Commented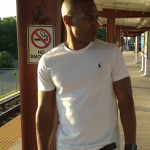 Sponsors