Kanye West Debuts 'Only One' Video On Ellen
---
( 4UMF NEWS ) Kanye West Debuts 'Only One' Video On Ellen:
Kanye West stopped by on the Ellen show and premiered the 'Only One' video with Paul McCartney, which is filmed like a home video.
Yeezy also spoke on changing after having a family and revealed that he's trying to have more children. Ellen also did a little rap for Ye.
Check it out:
Most Commented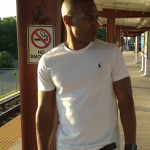 Sponsors