---
( 4UMF NEWS ) Kanye West Exposed Gay:
This is what is being said about yeezy! Peep the scoop.
MediaTakeOut.com just received some STUNNING NEWS - the most POPULAR Fashion blogger in the world is calling out Kanye West for being GAY. And he's even dishing on who Kanye's BOYFRIEND IS.
Bryan Boy, who is a FIXTURE in the front row of Fashion Shows just put Yeezy's business in the streets. Bryan went on Twitter yesterday with ALL the tea. According to Bryan, Kanye is GAY . . . he used the mess with Givenchi Fashion designer Riccardo Tisci. And Bryan goes FURTHER to say that he does NOT believe that Kim is having his baby!!!
This is some CRAZY NEWS. And we're not quite sure we BELIEVE DUDE . . . but he's in that fashion world so . . .
BTW, here is how the NY Post's Page Six described Kanye and dude's relationship:
Sources in Paris are gossiping about the creative friendship between Riccardo Tisci and Kanye West and believe Tisci may be influencing West's foray into fashion. Tisci, creative director of Givenchy, created the cover art for West's and Jay-Z's album, "Watch the Throne."
Sources say the two have been hanging in New York and Brazil. And critics noticed a Givenchy influence on West's clothes at his runway show in Paris, where Tisci sat front-row.
Related articles
We give the news and nothing but the news! So help us God!!!
Most Commented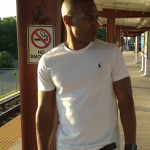 Sponsors