Kanye West Interview On Art And Inspiration
---
( 4UMF NEWS ) Kanye West Interview On Art And Inspiration:
Art Basel kicks off in Miami Beach this week, and tomorrow night, Kanye West is working with Vanessa Beecroft to create a performance art piece at Mana Wynwood. I know this for sure because my cousin will be participating in it—and I'm very excited for her. Beecroft collaborated with him for the private 808s & Heartbreak listening in Los Angeles years ago, and was the art director of his Runaway film.
It's only fitting that today, in light of his most recent string of interviews and with the art event around the corner, that Los Angeles-based cinematographer Tomas Koolhaas released an exclusive interview with Kanye West that's part of his documentary, Rem.
In May 2012, Kanye debuted the Cruel Summer with a Pyramid shaped pavilion at Cannes Film Festival. OMA (Rem Koolhaas's architecture firm) designed the temporary pavilion. Seven different screens, with seven different camera angles. Remember, we all wanted to be there.
In the short version of the interview, Kanye talks about investing in the project with OMA and how much he learned from doing it, along with DONDA's future art direction.
"I probably sound ignorant when I talk about [architecture]… I'm fine with sounding ignorant… I'm not talking about something like music that I'm a complete expert at," Kanye says. "I'm talking about something I want to learn about and I'm not afraid to talk in public about my desire to learn more."
And, as Kanye says, it doesn't matter about when it goes online, it matters who is sparked by it. So get inspired. And no, it's not like his hundred other interviews of this week.
"If everything I did failed—which it doesn't, it actually succeeds—just the fact that I'm willing to fail is an inspiration," he says.
Kanye also reveals that he's working on another movie for a year and a half—and that they've build the story to work in a setting similiar to the "Cruel Summer" Cannes pavilion.
The documentary, REM, focuses on the work of Rem Koolhaas (Tomas' father) and is the "first architectural film to comprehensively explore the human conditions in and around Rem Koolhaas' buildings from a ground level perspective."
Related articles
Most Commented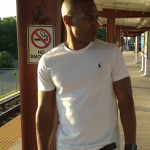 Sponsors