Kanye West Meeting Kim's Family
---
( 4UMF NEWS ) Kanye West Meeting Kim's Family:
"Extra's" Maria Menounos caught up with Brody and dad Bruce at The Grove, where Brody explained that he hasn't bonded with the rapper because "I've never met him."
Bruce added, "Actually, I have only met him once… Yeah he's not around, he was in Paris the whole time writing, and he just hasn't been around."
The reality stars also gave Maria the scoop on Season 8 of "Keeping Up with the Kardashians." The elder Jenner explained, "The first show is a lot with Brody and I… Kim is very involved… Just really all the different family issues we are dealing with."
For Brody, joining the show was a turning point for him and his dad. "Over the years as I was a kid, I hate to say it, but Bruce wasn't around all the time, he was sometimes, but we started hanging out and developing a relationship, and his whole life is on television."
Related articles
We give the news and nothing but the news! So help us God!!!
Most Commented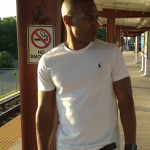 Sponsors