Kanye West Releasing A Three Hour Spoken Word Album
---
( 4UMF NEWS ) Kanye West Releasing A Three Hour Spoken Word Album:
Kanye West is planning to release a spoken word album.
The 'Bound 2' hitmaker will reportedly make the three-hour recording available on vinyl, and it will feature everything from his views on the environment to life with fiancee Kim Kardashian and their 10-month-old daughter North.
A source said: ''Kanye loves the sound of his own voice and this will be the ultimate in self-indulgence.
''He has very strong views on everything from music and art to politics and the environment. He's forever recording his opinions on tape.
''He says he's doing it for posterity and thought about turning them into a book or even donating them to a museum.''
Kanye is said to be excited by the ''groundbreaking'' record and has set his sights on it winning awards.
The source told The Sun newspaper: ''Kanye likes to push the boundaries and thinks this is very groundbreaking. He's hoping it'll win him a Grammy for Best Spoken Word Album.''
And for fans who are particularly enamoured by the project, there will be a special extended version of the album available for download.
The source said: ''What's more, he's planning on making 24 hours of his speech recording available to download so fans can listen to his views round the clock.''
Related articles
Most Commented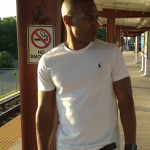 Sponsors