Kanye West Responds To Ray J
---
( 4UMF NEWS ) Kanye West Responds To Ray J:
Well, that certainly didn't take long. According to MediaTakeOut, Kanye West has responded to Ray J's diss song 'I Hit It First' that is clearly aimed at Ye's baby mama to be Kim Kardashian:
But the source assures us that Kanye sees the song for what it truly is — a publicity stunt. "Kanye don't condone broke ass, jealous [guys] who be trying to bite off he and Kim's fame just to stay, wait, just to become relevant." Kanye West & Kim Kardashian Will Not Give Ray J Attention
Even though Kanye's fuming, the source states that Yeezy won't be giving Ray J the attention he wants. So we should probably stop hoping for Kanye to release a diss track of his own (that battle wouldn't even be fair). Instead, don't expect much of a response from Kim and Kanye, as Ray J fades back into obscurity.
"Tell him to call Ye when he gets to the $100-million mark," our source concludes. "Cause guess what — Ye 'hit that' first."
Haha...
Related articles
Most Commented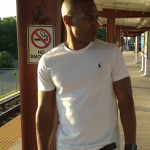 Sponsors