Kanye West Run In With Photographer At 4AM
---
( 4UMF NEWS ) Kanye West Run In With Photographer At 4AM:
After an explosive rant on Twitter last night against Jimmy Kimmel, Kanye had another run-in with the paparazzi and it was not good.
The paps ran up on 'Ye at his house around 4 AM as he was getting in his car to leave, and just as they tried to question him about the Kimmel fiasco, 'Ye immediately responded:
"Shut-the-f*ck-up!"
And then more drama ensued as the photog seemed to get closer and closer to Yeezy's driveway.
TMZ reports:
It appears Kim is also there. Sources say he and Kim were on their way to the airport with the final stop — Paris.
Take a look at the video. An infuriated Kanye lunges at the photog but it does not appear there is any physical contact.
It looks as if the photogs are standing on his driveway — which is a trespass.
The "New Slaves" rapper proceeded to call the man:
"blood sucking mosquito motherf*cker"
The photogs were clearly out of line. Check out the video here!
Related articles
Most Commented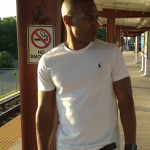 Sponsors