Karrine "Superhead" Steffans Dating Rapper
---
( 4UMF NEWS ) Karrine "Superhead" Steffans Dating Rapper:
Karrine "Superhead" Steffans is claiming to be IN LOVE AGAIN . . . this time with rapper YUNG BERG. The couple is now coming out PUBLICLY with their relationship. Karrine is even Instagramming pics of the pair together.
Karrine is linked to more than 100 men in entertainment including: Jay Z, Nas, Diddy, 50 Cent, Kanye West, Lil Wayne, Bow Wow, Ja Rule, Irv Gotti, Ray J and now Yung Berg.
Related articles
We give the news and nothing but the news! So help us God!!!
Most Commented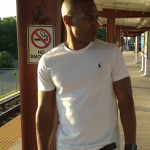 Sponsors