---
( 4UMF NEWS )  Katy Perry Roar Video:
The full official music video for Katy Perry's hit song "Roar" is finally here and we are loving it!
"It's HERE! Filmed in Junglescope – my brand new music video," the 28-year-old singer tweeted to release the video to her fans.
This week, Katy finally bumped Robin Thicke's song of the summer "Blurred Lines" off the Billboard Hot 100 chart and brought her song to number one for the first time. Can't wait to see if Katy can beat her record of number ones from one album with Prism!
WHAT DO YOU THINK of Katy Perry's music video for "Roar"?

Related articles
We give the news and nothing but the news! So help us God!!!
Most Commented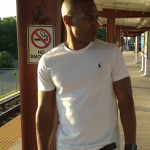 Sponsors