---
( 4UMF NEWS ) Katy Perry Topless:
Can't be too sure if this is old or new, but since Katy looked GLORIOUS at the Grammy's, we had to share this for y'all. Those girls sure do look huge. Can't get enough of her, John Mayer sure is a lucky man. Rumors say this isn't her, but come on bro.. check it out for yourself. See the photo below, warning: 18 & up ONLY!
NSFW CLICK TO SEE PIC
Story @ IFWT
Related articles
We give the news and nothing but the news! So help us God!!!
Most Commented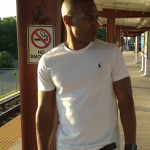 Sponsors