---
( 4UMF NEWS ) Kelly Brock Married:
Kelly Brook has hinted she's got married.
The brunette model posted a picture on her Instagram account of herself and David McIntosh on the Eurostar to France, and referred to him as her 'husband' and also alluded to 'wedding celebrations'.
Alongside the photograph, she wrote: 'Look how happy my husband looks 🙂 #Eurostar #France #WeddingCelebrations @grifco @laurentoub.'
The news hasn't been confirmed, with Kelly announcing her engagement to David last month via her Instagram page, posting a picture of them with a balloon bearing the word 'Engaged' after just five months of dating.
Although Kelly could have been alluding to her friends Lauren Toub and David Griffths, whom she tagged in the post, who are getting married on Saturday.
Kelly and David - a former royal marine - have had an on/off relationship since they met on New Year's Eve and it was previously claimed they 'rushed into the engagement'.
Although David spent a large amount of time at Kelly's central London home in the early stages of their romance, the pair reportedly split up shortly after Valentine's Day but soon got back together.
And it was also claimed the 34-year-old beauty had to buy her own engagement ring.
A source said: 'David proposed without a ring and friends think Kelly probably shelled out for her own.'
'He's hardly the most romantic man in the world and she's got far more cash than him.'
'They rushed into the engagement and then realised they needed a ring to prove it's for real when they got photographed together. Her friends are privately saying they don't think the romance will last.'
Related articles
Most Commented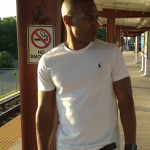 Sponsors