---
( 4UMF NEWS ) Kelly Clarkson Eloping:
Kelly Clarkson wasn't kidding when she said she was "over" her wedding to fiancé Brandon Blackstock!
"We are so busy that we finally just came to terms the other night and were like, 'So, we change our minds and we want to elope,'" the 31-year-old singer tells People. "We just got so overwhelmed by it — all the decisions."
Explains Clarkson: "We sent out a save-the-date to everyone and then it got crazy and all the details were leaking."
Just yesterday, Kelly said she and Blackstock, 36, were going to get married at the end of October. So how did the "Dark Side" singer break the news to friends and family that the wedding was off?
Clarkson says they "sent out an engagement photo to everyone and said, 'Thank you so much for understanding, but it's just going to be me and Brandon and his two kids and the minister.'"
Kelly continues, "Honestly, the planning … we have two kids who just started school. We're going to all these football games and soccer games and volleyball games and [Brandon]'s got one of the biggest artists [Blake Shelton] in country music. He's flying everywhere."
Originally, Blake Shelton, whom Blackstock manages, was set to officiate the couple's nuptials, although it sounds like that will not be happening anymore.
And don't expect some fancy pants wedding bash after they elope.
"Our whole life is a celebration," Kelly says. "That's what we kept laughing about. We don't need another day where we throw a big party. Our lives are so in the spotlight all the time. Everything is such a spectacle, we were like, 'We would rather have an intimate moment that's special.'"
There will still be some celebrating, though.
Related articles
Most Commented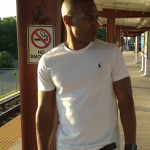 Sponsors