Kendrick Lamar Pens Tribute Letter To Eazy E
---
( 4UMF NEWS ) Kendrick Lamar Pens Tribute Letter To Eazy E:
Paper Mag's Nowstalgia issue will hit the stands in just a few weeks and for this special occasion, the publication asked three juggernauts in the rap industry to pay tribute to a few late rappers. Eminem will do a piece on 2Pac and Swizz Beatz will cover Biggie.
TDE's Kendrick Lamar penned a letter to the late, great Eazy E. Here's an excerpt and you can read his full letter here:
"I wouldn't be here today if it wasn't for Eazy and I wouldn't be able to say the things that I say, talk about my community the way I talk about it, for good or for bad. He's 100% influenced me in terms of really being not only honest with myself, but honest about where I come from and being proud of where I come from."
Most Commented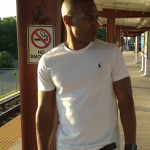 Sponsors