---
( 4UMF NEWS ) Kendrick TNT Promo:
When Kendrick Lamar dropped his motivational song 'i' last month, the track immediately caught the attention of rap fans and those looking for something other than the typical turn up anthem.
It also caught the attention of 'NBA on TNT.' The West Coast rapper's 'i' serves as the theme song and ad campaign for the 2014-2015 NBA season. In the short promo clip, the lyricist rhymes in front of tall glass structures while some of the league's biggest stars appear.
Dressed in all black, with a white cap covering a new crop of dreads, Lamar gives an energetic performance while players like Blake Griffin, Kobe Bryant, Chris Paul and LeBron James show why they've become such huge figures in the NBA.
The official kick-off of the NBA season started yesterday (Oct. 29). Another promo clip with Common appeared in which the rapper's song 'Everybody Up' is featured. The catch phrase "everybody up" is being used by the NBA this year.
Related articles
Most Commented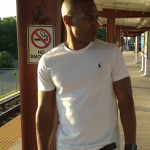 Sponsors