Kenya Moore Flashes Engagement Ring
---
( 4UMF NEWS ) Kenya Moore Flashes Engagement Ring:
Welll… has Krayonce done snagged herself a stallion?
Kenya Moore dropped an instagram photo today which thanked her glam team for "giving her life" and on her left hand was a suspicious looking giant diamond ring.
Now I wouldn't put it past the Real Housewives of Atlanta star to buy her own rocks or borrow some to get tongues wagging – I mean she practically borrowed a fiance last season, right?!
However Kenya does have a boyfriend! So – did Kenya manage to snag herself another engagement (she's had a few of those rings, right?!). Lord help me if Gone With The Wind Weddings is the next Housewives spinoff… #TwirlBabyTwirl.
Related articles
Most Commented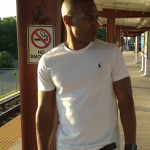 Sponsors