Kenya Moore Out In Atlanta As Always Looking Good
---
( 4UMF NEWS ) Kenya Moore Out In Atlanta As Always Looking Good:
This is what you call natural beauty people. Out chilling on her down time. And still looking amazing.
Over at the mall In Atlanta. Miss and might not be miss for long Kenya Moore. Kenya was extremely even more beautiful in person.
She had her cute little dog with her and of course everything must be done in class as she pulled off in a Range Rover.
As everyone is waiting for the new season of Real Housewives Of Atlanta. I know one thing. Kenya has been on the Doctor's Show.
Talking about the booty on people and how to get it in shape. Well one thing to know always learn from the best. As you can see Kenya's body was on a hour glass figure and as for the booty. Lets just say we made this saying for Kenya Moore Phatty 4U!
4UMF and all of it's staff wishes Real Atlanta Housewives cast member ( also a real person ) Kenya Moore all the best. As in the picture she had just enjoyed all of the mall and the last of the warm summer to fall days in Georgia. Now she's a real peach!
Related articles
Most Commented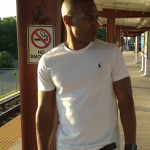 Sponsors