Is This Kenya Moore's New Man
---
( 4UMF NEWS ) Is This Kenya Moore's New Man:
Kenya Moore got a new man according to the streets. It's rather interesting.
The new couple, Kenya Moore and Roger Bobb were spotted at Peter Thomas's 53rd Surprise Birthday Party hosted by the lovely Cynthia Bailey in Atlanta, GA.
Word on the street is that Roger Bobb is all about making that money.
Just a few weeks ago, Kenya Moore held a masquerade ball where she was giving away the bachelors. Roger Bobb was suppose to be a bachelor at the ball but things got really messy with the event planner. Kenya doesn't play no games. The two did not get a chance to meet at the ball.
Yet, Kenya was trying to get to Roger for months. Supposely she feels like Roger is the ISH!
Looks like Kenya found herself a keeper!
Related articles
Most Commented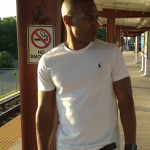 Sponsors