Kevin Hart Buys His Movie From Bootlegger
---
( 4UMF NEWS ) Kevin Hart Buys His Movie From Bootlegger:
During a visit back to his hometown, Kevin Hart made sure to support all of his Philly family, including the illegal ones.
The funnyman posted a video to his Instagram page over the weekend buying a pirated copy of 'Think Like a Man Too' on the street.
"When I come home I support everybody damn it....even the bootleg man...Go see #thinklikeamantoo#nowplaying #PhillyForLife #iLoveMyCity" he captioned the video.
Since it's release last month, the film has grossed over $57,192,000 million.
Check out the funny video.
Most Commented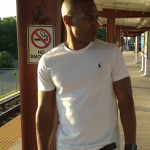 Sponsors