Kevin Hart's RHOH Gets 2nd Season
---
( 4UMF NEWS ) Kevin Hart's RHOH Gets 2nd Season:
he "Fakest Reality Show Ever" will be back with 12 new episodes. BET has announced that the Kevin Hart-led Real Husbands of Hollywood has been renewed for a second season.
The partially scripted "mockumentary" stars Hart, Nick Cannon, Boris Kodjoe, Duane Martin, J.B. Smoove, and Robin Thicke as famous friends who attempt to manage their live as celebrities in the parody of popular reality shows like Real Housewives of Atlanta, Basketball Wives, and Love and Hip Hop.
The series also featured guest appearances from Nelly, "Sugar" Shane Mosley, Trey Songz, Common, and other celebrities.
"When we launched this series in January, we knew our audience would have as much fun watching it as we had making it, and since it has been on the air, fans have voiced on social media that they want more. So this was a pretty simple decision: 'Hey! Let's make more!'" said BET's President of Music Programming and Specials Stephen Hill in a statement.
The show was created by Hart and former Def Comedy Jam producer Chris Spencer and was based on a segment that ran during the 2011 Bet Awards. The series is produced by some of the most accomplished people in the entertainment industry including Stan Lathan ("Martin," "Beat Street" "Def Comedy Jam"), Ralph Farquhar (The Parkers), Jesse Collins (The BET Awards), and Tim Gibbons (Curb Your Enthusiasm).
Real Husbands of Hollywood debuted on January 15 with over 4 million viewers. The season one finale will air on Tuesday, March 19th at 10 pm on BET.
Watch a clip from Episode 8 below.
Related articles
Most Commented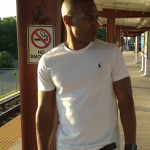 Sponsors