---
( 4UMF NEWS ) Keyshia Cole Apologizes:
It looks as though this was a good weekend for girl power. First Basketball Wives foes Tami Roman and Meeka Claxton made amends, and now the beef between Michelle Williams and Keyshia Cole has come to an end. Hallelujah!
Last week, Michelle stopped by Philly's Hot 107.9 PMS Morning Show and revealed that she would love to have a woman-to-woman chat with Keyshia so that they could figure out what happened between the two. Earlier this year, Keyshia shaded Michelle during her Super Bowl performance, and after folks called her out, she insisted that it was a result of Michelle Williams throwing shots at her first during her Ron Isley Tribute at the Soul Train Music Awards back in November.
Upon first hearing about Michelle's olive branch, Keyshia Cole brushed it off, but on Saturday she seemed to have had a change of heart:
"@realmichellew I apologize for the mean things I said, it hurt me when I went to your page and saw what u said during my performance. And that still doesn't make it ok. I said what I said out of anger. And that's the absolute WRONG time to say things. So can u admit to erasing the tweet that waws said about me? So people know that anger came from a hurt place not a malicious place?
Michelle tweeted a few hours later that she accepted the apology, while hinting that the girls were able to get on the phone and talk it out:
Apology accepted @KeyshiaCole! We had an amazing conversation and I allso say sorry for ANY misunderstandings! I'm so happy this happened!
Days before her apology, one of Keyshia's followers linked Keyshia to Michelle's Hot 107.9 interview letting her know that Michelle was keeping things positive and Keyshia said, "and Thats nice. its all G," and immediately wrote:
Can't stand when people say things, then act they never said like they better than everyone else. I mean its cool tho. We can link up whnevr.
However, Michelle is adamant that she never wrote a shady tweet to Keyshia to begin with, and oddly there is no record of it online. During her interview in Philly, Michelle told the PMS Morning Show girls:
I didn't tweet that…it didn't come from my account. I can copy and paste a tweet and make it seem like it came from your account and millions of people are re-tweeting it.
Regardless of who tweeted what, they can now move onward and upward. We don't need more internet drama, we need ladies to be in the studio pumping out some albums and supporting one another in the streets!
Related articles
We give the news and nothing but the news! So help us God!!!
Most Commented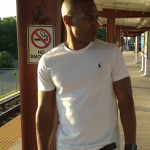 Sponsors