Keyshia Cole Getting Divorced
---
( 4UMF NEWS ) Keyshia Cole Getting Divorced:
Keyshia Cole has been getting a lot of attention lately but not for anything positive. The 'bi-racial' diva has been burning bridges left and right after ebeefing with Destiny's Child member Michelle William on Super Bowl Sunday.
The hate filled tweets left many wondering what had died up Keyshia's cooch to make her so bitter…
Well, it looks like a bad marriage will do that. Last night Keyshia left some not so subtle subtweets directed at her baller hubby:
Story @ Bossip
Related articles
We give the news and nothing but the news! So help us God!!!
Most Commented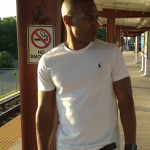 Sponsors