---
( 4UMF NEWS ) Khloe And Lamar Spotted:
The Kardashian/Jenner women aren't having the best of luck with relationships right now, but Khloe is determined to hold on to her love.
Just a day after her mother Kris Jenner announced that she was splitting with Bruce Jenner after 22 years of marriage, Khloe was spotted heading to her mom's home with her troubled hubby Lamar Odom in tow. This is the first time the couple have been spotted together since early this summer.
Over the past few months, Lamar has been dogged out in the media and plagued by rumors of drug use and cheating, but Khloe has remained loyal and by his side.
Will she ride it out 'til the end? Who knows.
Related articles
Most Commented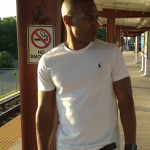 Sponsors