Kim Kardashian Gives Birth
---
( 4UMF NEWS ) Kim Kardashian Gives Birth:
Baby Yeezus has arrived three weeks early. Kim Kardashian gave birth to a healthy son Saturday morning, she announced on her website.
"Mother and son are doing well," the baby announcement read.
She also tweeted a photo of herself and her husband, Kanye West, holding hands, captioned, "He's here!"
Kardashian's mother, Kris Jenner, and her sisters Kourtney Kardashian and Khloe Kardashian joined West at the hospital to lend the reality star a hand, E! News reports.
"The last few days were very stressful," a source told the site. "It was time."
The newborn, who was expected around Christmas Day, is the couple's second child. Their daughter, North West, was born in June 2013.
Late Friday night, the 35-year-old E! star posted a mirror selfie showing off her baby bump.
"Ready whenever you are lol," read the prescient caption.
On Wednesday, West said the new baby was due "any day now." A day later, Kardashian told fans Thursday that her bundle of joy, then roughly "the size of a pumpkin," had made her feel "fat as f---."
The model also recently had a painful "external cephalic version" procedure to turn her breech baby, as doctors moved the fetus into the head-down position ideal for delivery.
"They don't give you any pain medication, and let me tell you: This was soooooo painful," Kardashian said on her website Monday. "Probably more painful than childbirth. BUT it worked!"
Before the procedure, she said she attempted to turn the baby naturally to avoid the need for a C-section — experimenting with "intensive chiropractic work," burning the herb mugwort on her pinky toe and "even attempting hypnosis."
The couple has not announced their new son's name, but one directional moniker appears to be off the table.
"It's definitely not South. Every time someone says 'South' I just want to roll my eyes. It's not a good direction," she told Ellen DeGeneres in September.
Kardashian said she liked the name Easton, but admitted it likely won't be her son's, since West is not a fan.
With her second child safely delivered, it's possible the socialite will waste no time on baby no. 3, as she hinted in a preview for Sunday's episode of "Keeping Up with the Kardashians."
"I'm just thinking about number three," a very pregnant Kardashian told her mom during a conversation about losing baby weight. "Like if I have three, then that's when I think your body really starts to slip."
Most Commented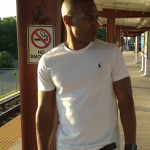 Sponsors