Kim Kardashian Posts North West Baby Pics
---
( 4UMF NEWS ) Kim Kardashian Posts North West Baby Pics:
North West
So… baby North West is thee cutest thing!
Kim Kardashian has just shared more pictures of her mini-me on Instagram and just… AWWWW!
In a plain onesie the little tot posed alongside what may be either Kim or baby Nori's new stylist. Givenchy's leading man, Riccardo Tisci held Nori as the caption for the flick simply read: #NewStylist @riccardotisci17
Really we wouldn't be surprised if the seed of Kanye West and Kim K had a stylist of their very own.
Related articles
Most Commented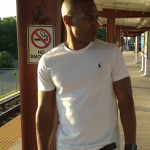 Sponsors