Kim Kardashian Sells Mansion For $5 Million
---
( 4UMF NEWS ) Kim Kardashian Sells Mansion For $5 Million:
She is about to welcome her first baby into the world with rapper Kanye West and they are currently planning to renovate a new $11m Bel Air home.
And it appears that Kim Kardashian is offloading some of her other properties.
The reality star was flattered when she recently sold her Beverly Hills mansion to a buyer who wanted all her fine furniture too.
Kim sold her 4,000-square-foot abode for just under $5 million, and the price included every piece of furnishing including couches, mirrors, coffee tables and even the rugs, according to TMZ.
The 32-year-old Keeping Up with the Kardashians star bought another house in a pricey neighbourhood in January. Kim apparently wanted a quick sale and didn't bat an eyelash at seeing her top quality furniture go, even her beloved custom-built vanity dresser, all of it worth hundreds of thousands of dollars.
She originally bought the Mediterranean home in 2010 for $4.8 million, so it's not a stretch to guess that Kim lost money on the deal.
The self-described princess, however, is worth millions, so the loss probably won't even make a dent. The five-bedroom, four-bath villa features several living areas, a media room and a spa. The entry way is a spacious two stories high, and dark hardwood floors abound.
Most Commented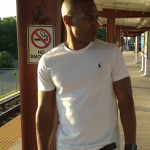 Sponsors