Kimbella Posts Picture Of Her And Her Daughter In Matching Bikini
---
( 4UMF NEWS )Kimbella Posts Picture Of Her And Her Daughter In Matching Bikini :
Kim "Kimbella" Vanderhee is facing a different kind of drama.
The Love & Hip Hop star had her fair share of spats on the VH1 reality show, but now Kimbella is being hit with disses from a number of people she doesn't even know. Thanks, social media!
The exotic model, who was linked to rapper Juelz Santana, is currently under fire by Instagram followers after she posted what commenters are calling an "inappropriate" image of her daughter, Bella Monroe James. The snapshot shows Kimbella rocking a silver, one-piece bathing suit that flaunts all of the reality star's curves, while her baby girl struts a matching bikini.
It seems innocent enough, and the caption suggests it was all just to promote a kids' swimwear line, but people weren't having it.
"Don't we look cute & ready to show out in our matching swimsuits?!" Kimbella wrote accompanying a photo of herself and her daughter, who turns 3-years-old in July.
"I found these cute matching mommy & daughter swimsuits on @eve.jnr get 20% off using my Code BELLA & check out the site http://www.evejnr.bigcartel.com for exclusive Mommy & Daughter swimwear set."
"I'm pretty sure the pic was innocent but it doesn't belong on social media it's inappropriate for social media. ESP with all of these child predators. If you really wanted to post the picture you could have retaken it yes it's your child but come one just because it's your child why expose her like that for the world to see ??," one user wrote, while another simply said, "Poor judgment I can't believe you haven't deleted it by now?"
However, a few fans defended Kimbella, writing thinks like, "She is clearly tugging on her swimsuit without paying attention stop judging this women's parenting skills when her child is nothing but taken care of unless your paying to raise that child shut the f--k up with your negative comments."
Most Commented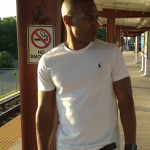 Sponsors