Knicks And Nets Games Cancelled
---
( 4UMF NEWS ) Knicks And Nets Games Cancelled:
There will be plenty of snowballs in the city on Monday night, but there will not be any basketball. With a major blizzard set to wallop New York City, both the Knicks and Nets game were cancelled.
The Knicks' game with the Sacramento Kings will be pushed back to March 3, while the Nets-Blazers game will now be held on April 6.
All tickets for Monday's games will be honored on the rescheduled date for both Knicks and Nets.
The Knicks next host the Oklahoma City Thunder on Wednesday; the Nets travel to Atlanta to play the Hawks, also on Wednesday, weather permitting.
If anything, the cancellation gives the Nets and Knicks a reprieve and a chance to regroup and ponder what's happened to their dismal seasons.
The Nets have lost 10 of their last 12 games and will no longer have sharp-shooting Mirza Teletovic for the remainder of the season because of treatment for blood clots found in his lungs. The team's top scorer, Joe Johnson, also admitted he's playing with tendinitis in his right knee and left ankle.
The Nets are also without point guard Deron Williams, who remains out indefinitely with a rib injury and missed his ninth straight game on Saturday. The Nets have lost their last two games by a combined 74 points with an upcoming schedule that is their most daunting stretch of the season.
As for the other bad team in New York, the Knicks (8-37) had lost a single-season franchise record 16 straight games before snapping the skid last Monday.
After winning three straight, they lost to Charlotte on Saturday and are now relying on three players on 10-day contracts to start while also monitoring the status of Carmelo Anthony, who rested against the Hornets because of his troublesome left knee. They currently have the worst record in the league by percentage points.
Monday's change marks the 15th postponement in Knicks franchise history, with the last taking place in the 2012 scheduled season-opener against the Nets at Barclays Center because of Hurricane Sandy.
The Blazers had reportedly already arrived in New York but because of the harrowing blizzard, the NBA decided to cancel the game, leaving the team to attempt to make their way to Cleveland for a game on Wednesday with the Cavaliers.
The snowstorm is expected to dump up to three feet of snow across the Northeast and in New York before wrapping up on Tuesday. More than 1,400 flights out of or into the area's three major airports have been canceled on Monday morning.
The National Weather Service expects winds as high as 65 mph and a snowfall of as much as 30 inches.
Most Commented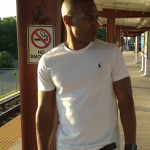 Sponsors