Knicks Release Lamar Odom
---
( 4UMF NEWS ) Knicks Release Lamar Odom:
Well things just aren't getting better for Lamar Odom.
After reports of drug and alcohol abuse Odom had a tough time being picked up by a team. There were reports of him possibly returning to the LA Clippers or LA Lakers but neither materialized.
He was finally given a chance and signed by the New York Knicks in April when there was just one game left in the season. Since then he's been training with the team but that time has now come to an end according to the Knicks.
Related articles
We give the news and nothing but the news! So help us God!!!
Most Commented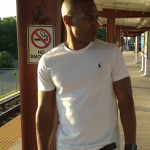 Sponsors