Kotler Goes Back To The Roots
---
( 4UMF NEWS ) Kotler Goes Back To The Roots: 
Despite plummeting sales for reggae worldwide, Montreal-based music producer Brian Kotler is determined to get the music back on international charts.
Kotler told the Sunday Observer that though he is yet to see strong financial returns from the Indie Rootz label he started in 2010, he gets satisfaction making the music he has listened to for 20 years.
"The love of the music and the vibes behind the artistes keep me going," said the 47-year-old Canadian.
The label's 'riddims' are produced by Garnett 'Bobby' Pottinger, a Jamaican musician who shares Kotler's vision of making quality dance music.
The label's first production was The Ladylike beat featuring songs by Lady G, Liberty Silver out of Canada and Stacia Fya from Jamaica.
Stacia Fya, whose mother is Doreen Bucknor of Pantomime fame, says she has been "dancing forever". Singing was never an option.
She has worked as a back-up dancer for Tarrus Riley and Busy Signal. Last year, she recorded several songs for Indie Rootz including Rave and Blessed Love; another song, Revolution, was released this year.
Kotler says he got into reggae 20 years ago, listening to Bob Marley, Freddie McGregor and Cocoa Tea. He is also a big fan of hardcore dancehall act Lady G.
Indie Rootz's focus is producing roots and One Drop rhythms. Their current project is the Natty Congo which Kotler says has a "Studio One vibes".
He is excited about other releases earmarked for 2014.
"We are working on a special compilation album due to be released next year that will be mind-boggling. We are taking it to another level," said Kotler.
Related articles
Most Commented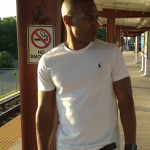 Sponsors