Kris Humphries' Lawyer Quits
---
( 4UMF NEWS ) Kris Humphries' Lawyer Quits:
Kris Humphries' lawyer has quit his divorce case, saying he and Kris just don't see eye-to-eye on the Kim Kardashian divorce.
In the documents, Marshall Waller says there has been an "irremediable breakdown of the attorney-client relationship." Waller says he's communicated the difference with Kris -- to no avail.
Kris still has an out-of-state lawyer -- Lee Hutton, but now Hutton needs another California lawyer to sponsor him in the divorce case ... a case that has dragged on for almost a year-and-a-half.
Most Commented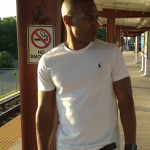 Sponsors