Kristin Cavallari's Brother Found Dead
---
( 4UMF NEWS ) Kristin Cavallari's Brother Found Dead:
Kristin Cavallari's brother and Bears QB Jay Cutler's brother-in-law has been found dead in Utah.
30-year-old Michael Cavallari's car was found abandoned November 27th. It appears he wasn't reported missing until 3 days ago.
Law enforcement confirm they located remains they believe to be Michael at 10:30 A.M. They say the body was found in a steep and very rocky area.
In a statement to TMZ, Kristin says, "We have just been informed by the authorities my brother's body has been found. This is a very painful time and we are still processing it all."
It's unclear how Michael died, but he's struggled for many years with alcoholism and has had more than his share of trouble.
Most Commented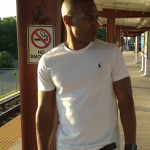 Sponsors