L.A. Clippers Lose Two Sponsors
---
( 4UMF NEWS ) L.A. Clippers Lose Two Sponsors:
Used car dealership chain CarMax and airline Virgin America jumped ship as sponsors of the Los Angeles Clippers on Monday as advertisers pondered their partnerships with the team in the wake of racist remarks allegedly made by owner Donald Sterling.
"CarMax finds the statements attributed to the Clippers' owner completely unacceptable," the company said in a statement through public relations manager Catherine Gryp on Monday. "These views directly conflict with CarMax's culture of respect for all individuals. While we have been a proud Clippers sponsor for nine years and support the team, fans and community, these statements necessitate that CarMax end its sponsorship."
Virgin America said in a statement that it was cutting ties with the team "while we continue to support the fans and the players."
State Farm, Kia and Red Bull have condemned the alleged remarks, and said they will suspend their sponsorship and advertising obligations, closely monitor the situation and assess their options.
The comments allegedly made by Sterling were to his girlfriend, V. Stiviano, on an audio recording obtained and released by TMZ. The man making the comments urged Stiviano not to bring black friends to Clippers games.
"It bothers me a lot that you want to broadcast that you're associating with black people. Do you have to?" the man believed to be Sterling says. He continues, "You can sleep with [black people]. You can bring them in. You can do whatever you want. The little I ask you is not to promote it on that ... and not to bring them to my games."
The NBA and the Clippers are investigating -- including whether the male voice on the recording is in fact Sterling's -- and the league will hold a news conference Tuesday in New York to announce "additional details" regarding the matter.
No. He should not continue owning the clippers. #nochance #noway #nohow

— Kobe Bryant (@kobebryant) April 28, 2014
Deadspin released an extended 15-minute version of the conversation Sunday.
In that recording, the woman assumed to be Stiviano asks, "Do you know that you have a whole team that's black that plays for you?"
The man responds, "You just, do I know? I support them and give them food, and clothes, and cars, and houses. Who gives it to them? Does someone else give it to them? Do I know that I have -- who makes the game? Do I make the game, or do they make the game? Is there 30 owners that created the league?"
Stiviano's lawyer released a statement Sunday afternoon that stated the tapes were legitimate. The quotes came from approximately an hour's worth of recorded conversation, which Stiviano says she did not leak to the media.
Sterling was at Game 3 of the Clippers-Warriors series Thursday night in Oakland, Calif., and was planning to be at Game 4 on Sunday before speaking with the league and agreeing not to attend games as it investigates the comments. Sterling's wife, Rochelle, however, was at Sunday's game and sat courtside across from the Clippers' bench.
"I don't condone those statements, and I don't believe in them," Rochelle Sterling told ESPN. "I'm not a racist. Never have been, never will be. The team is the most important thing to my family."
She expounded on those comments Monday morning, releasing a statement that read: "Our family is devastated by the racist comments made by my estranged husband. My children and I do not share these despicable views or prejudices. We will not let one man's small-mindedness poison the spirit of the fans and accomplishments of the team in the city we love. We are doing everything in our power to stand by and support our Clippers team."
Leon Jenkins, president of the Los Angeles chapter of the NAACP, confirmed that Sterling would no longer be presented with a second lifetime achievement award, and that any donations made to the organization by Sterling would be returned. He did not say how much money was involved.
Game 5 will be back at the Staples Center in Los Angeles on Tuesday. R&B singer Tank, who was scheduled to sing the national anthem, will not participate as a form of protest, TMZ reported Monday.
Related articles
Most Commented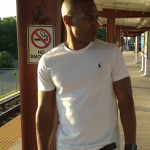 Sponsors