Lady Takes Picture Pointing Gun At Baby's Head
---
( 4UMF NEWS ) Lady Takes Picture Pointing Gun At Baby's Head:
The photograph below has been shared on social media hundreds of times in Argentina since it first appeared online last month as worried web users desperately try to identify the pair in order to alert the authorities.
However, the search has been hindered by the lack of information about the picture's origins. It is allegedly a fake gun. But it is still a disturbing picture.
Related articles
Most Commented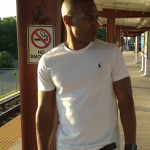 Sponsors