Lamar Odom Attends First NBA Game Since Hospitalization
---
( 4UMF NEWS ) Lamar Odom Attends First NBA Game Since Hospitalization:
Lamar Odom returned to his home court in the latest milestone in his recovery from his near death experience last October.
The former basketball player attended his first NBA game on Wednesday night, cheering on his old teammates on the Los Angeles Lakers as they faced off against the Miami Heat at the Staples Center.
The 36-year-old accepted pal Kobe Bryant's invitation to the game and sat courtside in casual army pants and a grey sweater.
The troubled star told ESPN that he was feeling good.
Just days before, the estranged husband of Khloe Kardashian was spotted drinking hours before he attended church with the Kardashian klan on Easter Sunday.
Despite being all smiles at the game, the ex-Laxer is reportedly refusing to check into rehab despite pleas and cryptic tweets from Kardashian — who continues to insist that the two are nothing more than friends.
Odom has been increasingly spotted out in public since he awoke from a days-long coma in January, after a drugs-and-hookers binge in a Nevada brothel.
It was only last month that he made his first public outing at Kanye West's grand Madison Square Garden event and he has showed immense progress since.
This also isn't the first sports outing for Odom, who attended a local college baseball game last month.
Most Commented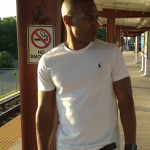 Sponsors