Law Professor Emails Students Porn
---
( 4UMF NEWS ) Law Professor Emails Students Porn:
A Philadelphia law professor who accidentally sent her students a link to porn said she was mortified when she discovered her mistake.
Lisa McElroy, who teaches legal writing and teaching methods at Drexel University's law school, included a link to a porn site in an email to her students earlier this month. The URL should have linked to an article about writing legal briefs, instead.
The university cleared McElroy after a short investigation into the incident.
In a Friday op-ed in the Washington Post, McElroy said she was horrified when she discovered the mix-up and even more mortified when the story hit social media and made the news.
"At first, when I learned what had happened, I was sure I had lost my dignity forever," she wrote. "Everyone was talking about me. Everyone was speculating about whether I watched porn, or used sex toys, or liked kinky sex."
McElroy — who once won $5,000 on "Who Wants to be a Millionaire" — did not say how the mix-up happened. She called the accident an insignificant mistake not worthy of media attention.
"What's newsworthy is that, actually, there was nothing newsworthy about it. What happened was, in the grand scheme, pretty trivial. My students are adults. The link was quickly removed. There was nothing illegal in the video," she wrote.
A university spokeswoman said Drexel looked into the matter and "cleared the way for her to continue her academic and research responsibilities."
Most Commented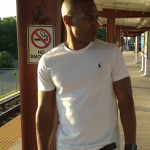 Sponsors