LeBron James Moves Into 9th On All-Time Scoring List
---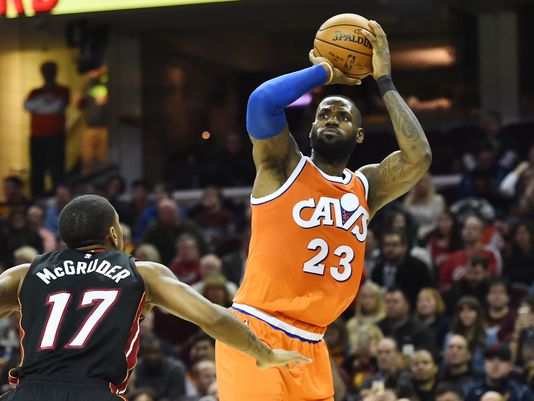 ( 4UMF NEWS ) LeBron James Moves Into 9th On All-Time Scoring List:
Another game, another milestone for LeBron James.
The four-time MVP scored 27 points to move into ninth place on the NBA scoring list, and the Cleveland Cavaliers defeated the Miami Heat 114-84 on Friday night.
James passed Elvin Hayes on a driving layup with 6:58 remaining and has 27,315 career points. The Cavs star was removed about a minute later and received a loud ovation from the Cleveland crowd.
"Whenever you're great, you're going to move up a lot of lists," Cavaliers coach Tyronn Lue said. "It's a tribute to his hard work and his dedication."
James moved past Hakeem Olajuwon earlier and could pass Moses Malone (27,409) for eighth place in the next few games.
"Anytime I'm mentioned with the other greats, it's very surreal and very humbling," James said.
Kevin Love, a game-time decision because of back spasms, scored a team-high 28 points and had 15 rebounds after missing the morning shoot-around.
Kyrie Irving added 23 points for the Cavs, who have won three straight after losing three in a row.
Derrick Williams scored 17 to lead the short-handed Heat, who dressed only eight players and have lost four straight.
Miami center Hassan Whiteside, who spent most of the third quarter on the bench, had eight points and 12 rebounds in 28 minutes. Whiteside entered averaging 17.6 points and 14.7 rebounds.
Miami coach Erik Spoelstra was clearly displeased with his center's effort.
"This league is for competitors only," Spoelstra said. "I just wanted more energy, more life defending the pick-and-roll. It has nothing to do with how many touches (you get)."
"I really don't know what I've got to do, man," Whiteside said. "I really don't know. I'm coming out here playing as hard as I can, putting up what I can."
Cleveland went ahead for good late in the first quarter and took its biggest lead of the half, 57-46, on Irving's 3-pointer as the second quarter was winding down.
The Cavaliers took command soon after halftime. Irving hit another 3 and James scored on a breakaway dunk as Cleveland built a 68-50 lead.
James had eight assists and is four away from becoming the 16th player in NBA history to compile 7,000 in his career — and the first frontcourt player to reach the milestone.
James isn't sure if he will play when Cleveland hosts Charlotte on Saturday night.
"As far as health-wise, I'm able to go, but Coach and the training staff have some type of program about me and I'll go with whatever they say," he said.
Most Commented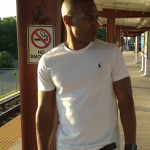 Sponsors