Lebron Picks Obama For Ice Challenge
---
( 4UMF NEWS ) Lebron Picks Obama For Ice Challenge:
It seems like everyone has done the Ice Bucket Challenge , a viral marketing and fundraising plan that supports ALS research. But two prominent names hadn't yet: LeBron James and President Barack Obama.
Well one has taken the challenge and is turning it on the other now.
Sunday morning, just before LeBron--on a boat, no less--was doused in ice water, he challenged his sons LeBron Jr. and Bryce Maximus... and the leader of the free world, President Obama.
Related articles
Most Commented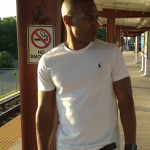 Sponsors