Legendary Bluesman B.B. King Hospitalized
---
( 4UMF NEWS ) Legendary Bluesman B.B. King Hospitalized:
B.B. King, the legendary king of the blues, has been hospitalized. His daughter, Claudette, told the Los Angeles Times that her father was suffering from dehydration caused by his Type II diabetes but "is much better."
The Rock and Roll Hall of Famer, 89, was admitted to an undisclosed Las Vegas medical center over the weekend, according to TMZ, which first reported the hospitalization.
Last October, King — a famously relentless concert performer — canceled all shows citing ill health, and he has remained out of the public eye since.
King is best known for his beloved guitars, all called "Lucille," and a catalog of seminal songs, including "The Thrill Is Gone," "Let the Good Times Roll," and his collaboration with U2, "When Loves Comes to Town."
Most Commented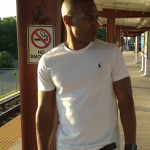 Sponsors