Letter With Suspicious Substance Sent To Obama
---
( 4UMF NEWS ) Letter With Suspicious Substance Sent To Obama:
*** BREAKING NEWS ***
A letter addressed to President Barack Obama containing a suspicious substance was received at a White House mail facility and is being tested, a Secret Service official told NBC News on Wednesday.
The letter was received at the mail facility Tuesday, the official said. The FBI said Tuesday that a letter intended for Sen. Roger Wicker, R-Miss., had initially tested positive for ricin, a deadly poison. Further tests were being conducted.
The letter was intercepted at a postal facility in Maryland that screens mail sent to Congress, and never reached Wicker's office. The senator thanked law enforcement and said an investigation was underway but did not elaborate.
Other senators were made aware of the Wicker letter during a briefing Tuesday evening on the bombing at the Boston Marathon. Sen. Claire McCaskill, D-Mo., said that the person who sent Wicker the letter writes often to elected officials.
The Wicker letter was postmarked Memphis, Tenn., and had no return address.
Ricin poisoning can kill within 36 hours, and there is no antidote. It is made from castor beans, and some threatening letters contain ground castor beans, resulting in a positive field test for ricin without the concentrated poison.
Most Commented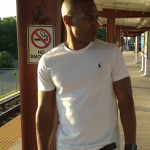 Sponsors